Smart Parking Solutions have the goal to simplify the parking journey for everyone, but there is a question that many ask but might not have the answer to – how relevant are these solutions when the fight against fossil-fueled vehicles is increasing and, lastly, how ecologically-friendly can parking really be?
Within the parking industry, the revolution has been towards removing pesky barriers and other components by implementing camera-based license plate recognition and cloud solutions that let the operators monitor their facilities from anywhere at a much lower cost. The selling-point of solutions like Simplyture's has often been the ease-of-use and increased revenue, the multiple payment options, and the marketing possibilities.
But as we have just entered a new decade that demands more from environmental politics and that is hyper-aware of climate change, it is now time to also consider whether these solutions fit environmental awareness.
So, how is a Smart Parking Solution friendlier than a barrier one?
When a car is driving in and out of a parking facility, a free-flow solution leads to less congestion and interruptions. Each single car driving smoothly saves a few precious seconds – which might not seem significant – but when there's millions and millions of cars on the roads every single day, it totals a surprising amount of carbon emissions.
Barriers are also an outdated and heavy burden that is no longer relevant to ensuring parking lot safety as the license-plate recognition cameras are a much more efficient way to track who has – or has not – paid for their parking period.
At the same time, the mere act of parking creates paper waste. Whether in the form of parking tickets or just printed receipts, Smart Parking Solutions fight paper waste by digitalizing and storing the transactions in the cloud and by making parking receipts possible but discouraged.
While there's still ways to go, Smart Parking Solutions are a solid step towards innovation and sustainability in a world that is no longer taking any excuses.
Here are some of our best tips to diminish the environmental impact of your parking facility:
How to make your parking facility greener?
1. Opt for a Smart Parking Solution
A Smart Parking Solution that is free-flow, barrier-free and ticketless uses fewer hardware components. Storing all your parking facility information in the cloud is not only safer and cheaper, but much more ecological: A cloud solution lowers the average power usage by 84$ and carbon emissions by 88%!
It's not only futuristic, but better for the planet.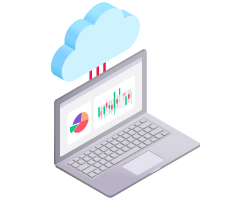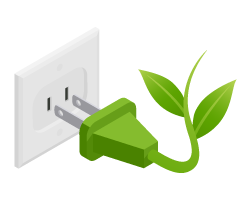 2. Make your facility electric car-friendly
Become the preferred carpark for eco-friendly vehicles by offering them incentives such as promotional codes with special discounts. Install a fair amount of charging stations so that electric car owners feel welcomed instead of excluded.
Reward people who choose to live greener!
3. Adjust your price structure to avoid overcrowding
Raise your prices when your carpark is more frequented and lower them when the occupancy is lower. By doing this, you'll give your visitors an incentive to visit during time periods they would probably never consider! Redistributing the flow of people driving in and out at certain hours of the day results in fewer lines and shorter idle periods, lowering the amount of unnecessary CO2 emissions.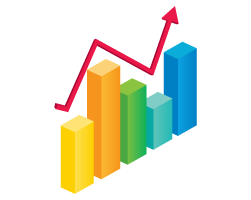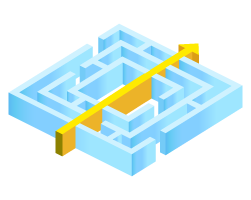 4. In the same vein – optimize the structure of your carpark
Parking facilities can be complicated to navigate especially for first-time visitors, so here are some tips to make yours more user-friendly:
Place any payment machines in locations where they can't be missed
Signalization is key: point your customers towards the payment terminals or the way out with ecological led lights, stickers or vinyl cutouts
When relevant, install intercoms or info-screens to avoid any mistakes. This increases customer confidence and lowers the amount of support calls.
A well-designed parking facility makes it easier for visitors to find their desired parking spots, making for a smoother (and happier!) journey. If you want to go the extra mile, why not install some parking areas for bicycles, or maybe even consider powering your facility with solar panels?
5. Encourage online and mobile payment
Not only this diminishes the amount of maintenance your payment machines will need over time as they will be used more sparsely, but by reducing the amount of receipts printed you'll be saving trees, using less oil and water!
Another advantage of implementing an online payment system is that you can implement it directly on your webpage – thus increasing the number of visitors who will be up to date regarding your facility / business updates – so if you want to advertise your new green policies, it's the easiest way to do it.
All in all, there is a lot your Parking Facility can do for the environment
There are no perfect solutions. No one can argue that driving cars greatly increases our carbon footprint, but there are plenty of ways to mitigate their effect. There are hundreds of thousands of parking facilities in operation all over the world right now, with millions of daily transactions. Even if change often tends to be intimidating, there are no excuses to stand by old-fashioned parking solutions that can aggravate the problem by creating long lines, printing millions of unnecessary tickets, and using outdated hardware components.
By implementing a Smart Parking Solution, you will make your customers happier, lower your costs, and also become a part of the solution and not the problem.
Do you want to know how Simplyture Parking Intelligence can help you make your carpark more environmentally-friendly?