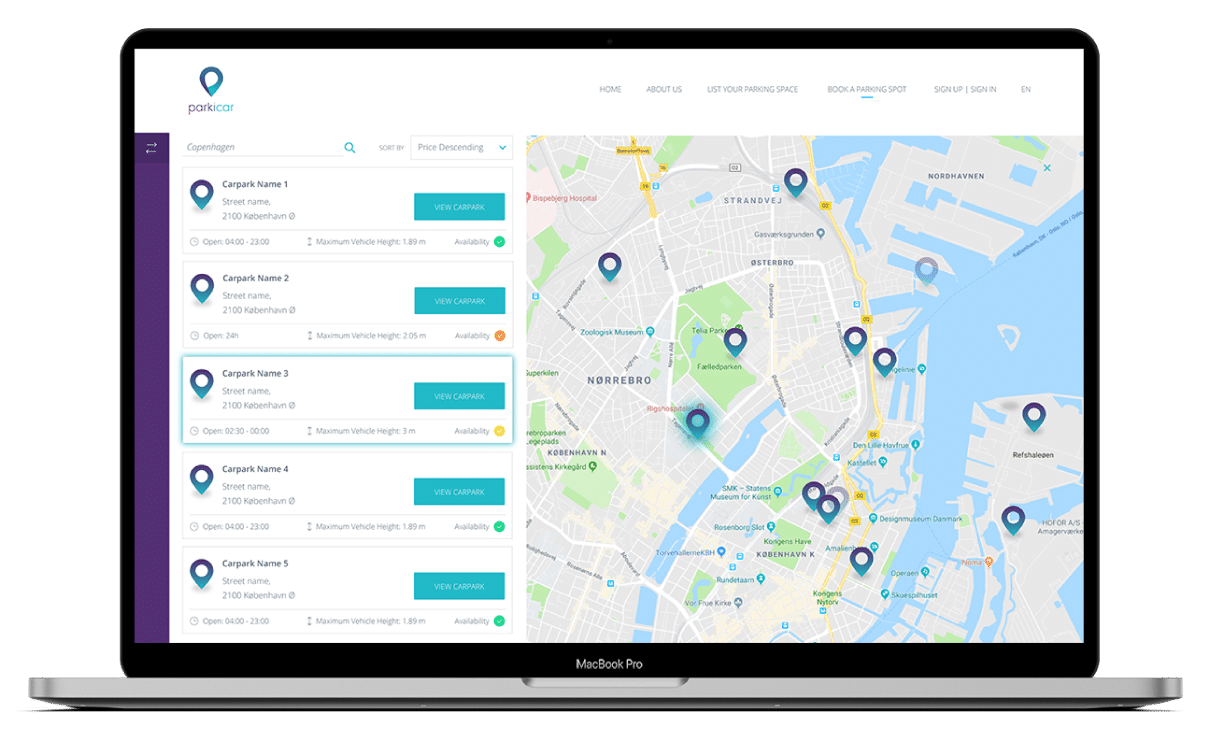 Parkicar for end-users
Using an interactive map, users can look for a carpark that suits their needs in their preferred location and buy a subscription.
They will then have access to their own end-user administration platform that lets them manage their license plates, payment information, subscription rules and limitations, upcoming payments, and more. Users with an active subscription will be able to park in the facility within the limitations of the subscription(s).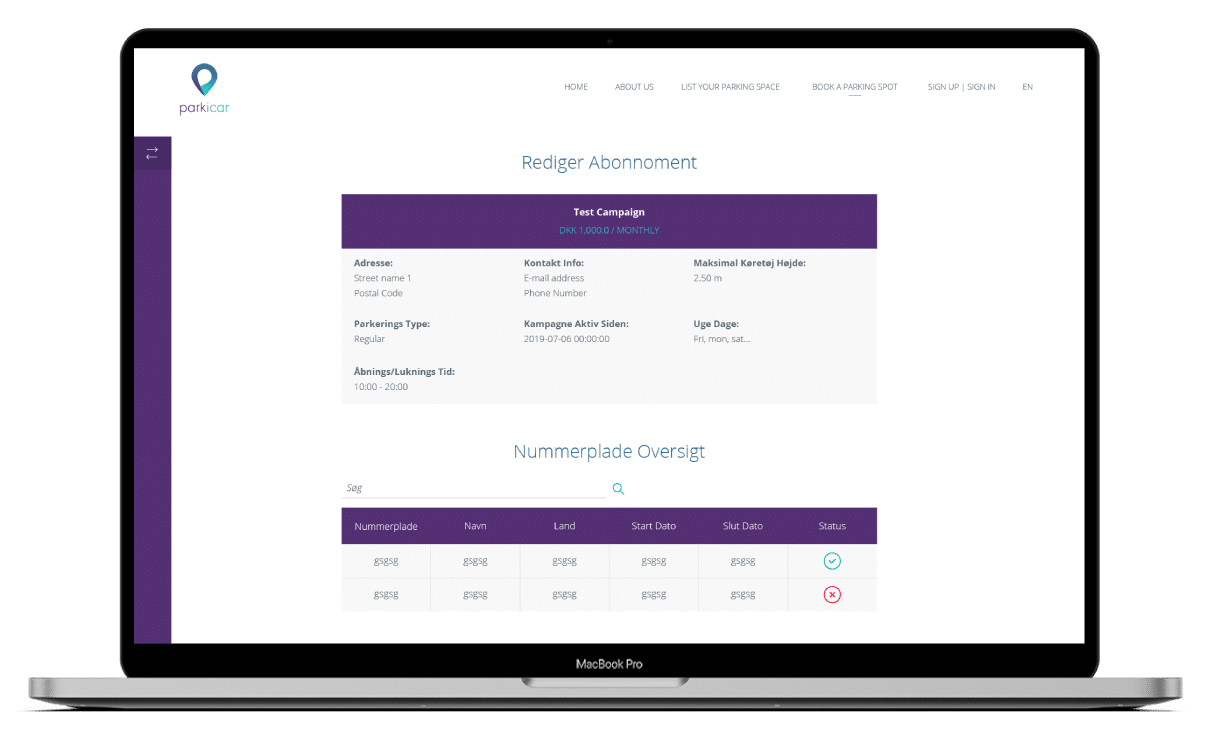 Parkicar for owners / operators
As a carpark operator you will be able to edit your facilities and subscriptions as you wish. You can add specific limitations to your subscriptions (i.e. private subscription for employees, weekend-only, night only,…), validate, message or ban a specific user or groups of users, and have full access to a comprehensive data overview that includes financials, payments, user information and payment status. With this data, you can understand and optimise your facility and increase revenue.