In the beginning of this month, we welcomed two new subsidiaries to the Simplyture Group, Simplyture Sweden and Simplyture Finland, to aid our further expansion into the Nordic market.
We would like to introduce to you our new Country Managers Mikael Lindqvist from Sweden, and Patrick Lindeman from Finland.
Mikael Lindqvist has extensive experience within the parking industry, having worked with Sales and Development for almost 15 years, both on the Operations side and also together with property owners and developers.
"The paradigm shift from heavy investments and cost-driven parking systems to camera-based solutions has been here for a few years now.
Simplyture's products and services really simplify the experience for end customers, while at the same time offering operators, property owners and public companies new tools and platforms that help them to effortlessly manage their parking facilities.
It is with pride and joy that I look forward to representing and creating growth for Simplyture in Sweden."
– Mikael Lindqvist
Patrick Lindeman has been working for almost 12 years in the commercial parking management business, mainly in Sales and Marketing, being a significant part of its growth in Finland.
"As I see it, the market has been in a turning phase for a while, towards more consumer friendly ANPR and frictionless smart parking solutions.
I know the commercial parking business in Finland and its cluster very well. I have during recent years been working with the solution providers, landlords, construction companies, investors and the property management companies.
I look very much forward to establish Simplyture in Finland and offer its top-quality solutions for the market."
– Patrick Lindeman
We are extremely excited to work with Mikael and Patrick and see what the future brings us. A warm welcome to our new colleagues and to many victories!
If you wish to get in touch with Mikael Lindqvist (Simplyture Sweden), please call +46 73 424 21 28 or write to mil@simplyture.com. If you want to contact Patrick Lindeman (Simplyture Finland), call +358 50 3835635 or send a message to pal@simplyture.com
The free-flow parking solution that is revolutionising the industry
Simplyture Parking Intelligence is an ANPR camera-based parking solution that removes the need for barriers, tickets and outdated hardware components. All customers have to do is drive in, enjoy their stay, and then pay for their parking either before (via payment machines or 3rd party apps) or after they leave the facility, online.

As a carpark operator, you have access to a comprehensive Administration Platform where you can manage all aspects of your facility in real-time: overview of metrics like turnover & occupation, dynamic pricing structures, hardware surveillance, management of contract / whitelist customers, issue promocodes, see geographic and demographic data – and so much more!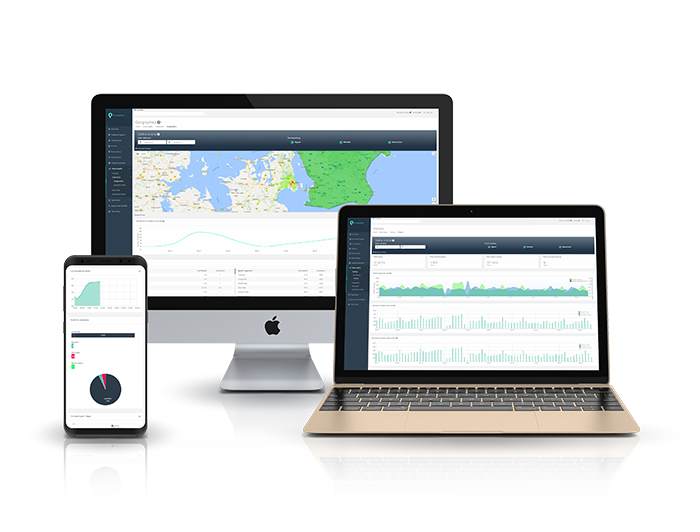 Our solution removes a lot of the complexities associated with parking and improves the customer experience for everyone. With fewer hardware components and movable parts, our solution is cheaper to install and maintain. With intelligent data insights, you will be able to market your facility more intelligently and increase your revenue.  Smile – it's just parking!
Interested? Contact us:
Simplyture Sweden:
Mikael Lindqvist | mil@simplyture.com | +46 73 424 21 28
Maria Prästgårdsgata 47, 118 52 Stockholm
Simplyture Finland:
Patrick Lindeman | pal@simplyture.com | +358 50 3835635 
Katajaharjuntie 22 C15, 00200 Helsinki