We believe we owe you a quick update regarding the coronavirus situation and our team: At Simplyture, we are working just as hard as usual to maintain the quality of our services. Luckily for us, we are all able to work from home with very few constraints. You can expect the same level of effort and care from our Support, Operations and Development teams.
Regarding parking as a whole, we are aware that people are opting to use their cars as a way to avoid public transportation for their daily needs. We prioritise the health and safety of everyone and now, more than ever, is crucial for us that people are able to park their vehicles with no constraints or stress. Life is being hard enough as it is and we need to keep our spirits up.
At Simplyture, we want to offer you a few guidelines to help you deal with parking during these trying times, especially regarding payment:
Mobile and online payment options
We integrate our system with mobile apps like EasyPark in Denmark and Sweden, or ParkLink in Norway, among many others – so that you can pay for your parking session using your phone. In some cases, there is also the possibility of paying online after you leave the facility, from the comfort and safety of your own home.
Try to figure out if the parking facility you are visiting offers such options. This is different for each car park so it might be smart to do some research online beforehand, or pay attention for indications and cues when you arrive at the facility.
Here's a list of our mobile app partners. Denmark: EasyPark, ParkPark, ParkMan | Norway: ParkLink, EasyPark | Sweden: EasyPark
Good practices when using the Simplyture payment machines
Fear not – the payment machines are still and will keep being fully functional during the pandemic. If you need to use a payment machine, there's plenty of ways you can minimize the risks for yourself and for others.
Practice good hygiene
Wash your hands frequently and thoroughly. Ideally do it before and after using the payment machine. If you need to cough and/or sneeze, do it into your elbow to avoid particles from reaching other people.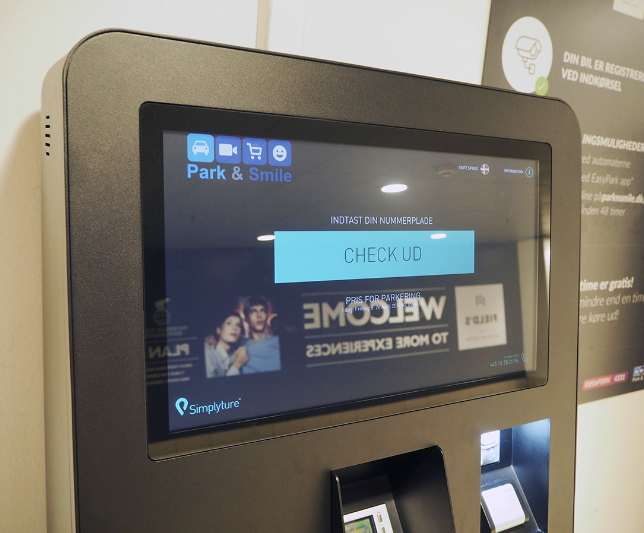 Contactless payment
Avoid using coins, and opt for the contactless card terminal. This ensures that you touch the casing as little as possible, thus minimizing the physical contact you have with the machine.
Likewise, it might be a good option to opt out of the payment receipts — it's not only the best option for our planet, but shortens the overall contact with the payment machine.
Waiting in line? Keep distance of 1-2 meters
Luckily, our payment machine was developed so that the user journey is short and quick; however, in the rare case that multiple people start queuing, it is recommended that everyone stands 1-2 meters apart from each other.
​Stay safe, stay calm, and look after each other. We will beat this virus sooner than later!
Meanwhile, we recommend you to keep up with the health guidelines regarding Covid-19 from the Danish Health Authority: