Our seamless FREE-FLOW system combines ANPR/ALPR cameras with an intelligent cloud-based administration tool and parking payment apps (EasyPark & PARKPARK) to deliver the most seamless parking experience for the visitors. Our administration platform lets carpark operators easily manage their facilities, from setting up and updating the pricing in real-time, issuing promotional codes, monitoring the hardware components, managing contracts, and so much more!
Visitors coming to Amager Centret should try one of our partner apps (EasyPark or PARKPARK) for the ultimate parking experience. By signing up and choosing automatic payment, customers do not need to do anything other than simply drive in and out, leaving the visitors with more time and focus on the shopping experience. It's just so easy!
If visitors forget to pay for their parking session before driving out, it's also no big deal. They can pay online for up to 48 hours after driving out of the facility on Amager Centret's website. To read all the relevant parking information and access the online payment link, go here.
Here at Simplyture, we're extremely happy to know that Amager Centret's visitors are now enjoying the benefits of a fully free-flow parking: A stress-free client is a happy client! Thanks to Amager Centret for trusting and choosing us.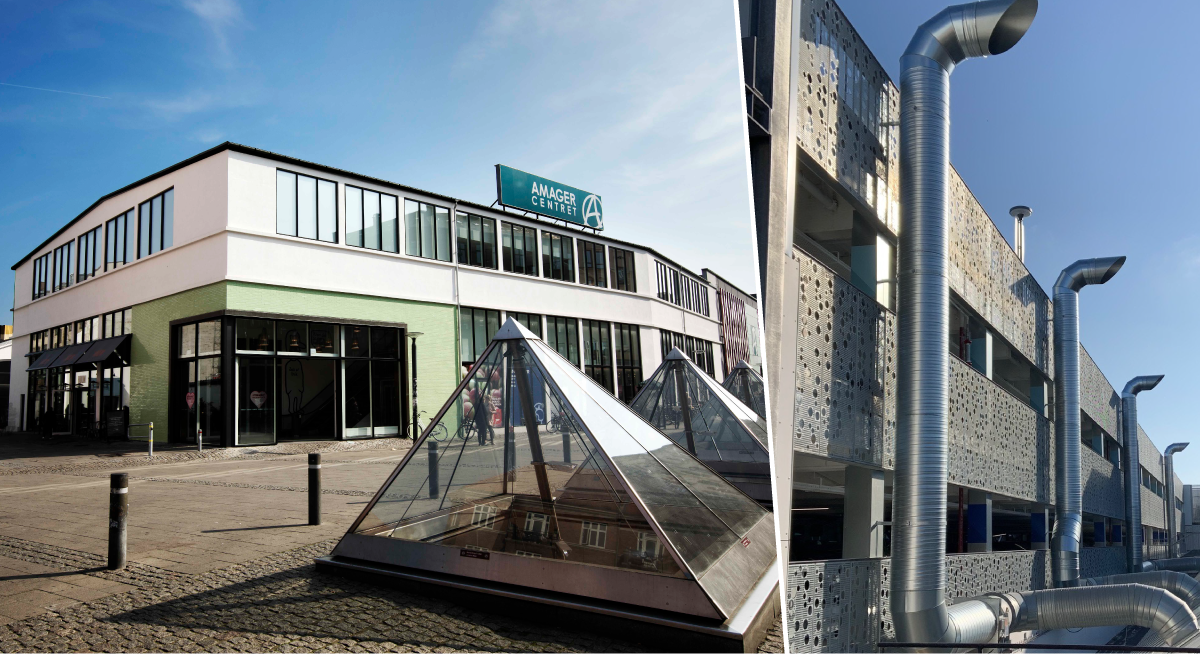 Amager Centret's facade and parking facility
Visit Amager Centret:
Reberbanegade 3,
2300 København S
If you want to join the growing list of shopping centers using Simplyture Parking Intelligence, reach out to us and we'll see what we can do for your facility: