We're happy to introduce our new colleague and the new head of Simplyture UK, David Stone. Based in Bristol, David is no stranger to working on large international projects.
David has over 30 years of work experience within the Parking industry from Development and Production, to Service, Project Management, Operation and Sales. His experience of working with several parking system manufacturers is already proving to be incredibly valuable for Simplyture, and his work with big parking operators in the UK will help us connect bridges and boost our expansion into the UK market.
These are very exciting times for Simplyture and we wish David the best of luck with this new adventure.
About Simplyture
We offer a unique parking management system that uses ALPR cameras to detect license plates with over 99% accuracy, replacing the need for barriers, tickets etc. The customers just have to park their car, and pay before they leave.

Our solution; Simplyture Parking Intelligence, is currently in operation at more than 35 facilities in the Nordic countries. Used by the biggest shopping centers, airports and hospitals, this solution is cheap to install and maintain, highly-customisable, and lets operators manage their facilities down to the last detail.
At Simplyture we believe that integrating other services with parking can improve the experience for customers, giving them more reasons to return and enjoy the frictionless parking experience with benefits while at the same time increase revenue for parking operators. 
We are world leaders in our field and continuously add more functionalities to further improve our solution. 
Some of the facilities where you can find the Simplyture solution:
Fisketorvet (Unibail-Rodamco- Westfield)  – Located in central Copenhagen with over 2000 parking spots, this popular shopping center has been successfully using our system since summer of 2017. Simplyture removed barriers while at the same time offering the client valuable insights into their customers thanks to our Administration and Data platform. Thanks to an integration with Fisketorvets loyalty app, all members of their loyalty club automatically gets 2 hours extra free parking each time they visit.
Field's ( Klepierre) – One of the largest shopping centers in Scandinavia with 2500 parking spots, 145 stores and 9 Simplyture payment machines in operation. We offer an integration with cinemas that allows customers to enjoy 4 hours of free parking while they watch a movie.
Aarhus Airport – This airport operates in Aarhus, the second biggest city in Denmark. Aarhus Airport was looking for a solution that would optimise entry and exit times in peak periods, and for a reservations system for the handling of car rentals. Simplyture achieved all of that, and more. Thanks to online payment, we have increased the number of visits to the website by 20-25%!
For any UK related enquiries, please contact:
David Stone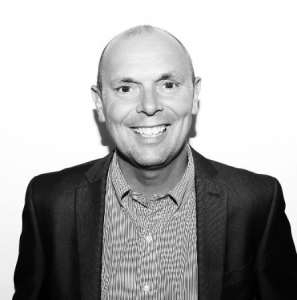 +44 (0)07776 278429
dst@simplyture.com