The Scandinavian style and material selection with cutting-edge technical solutions make Skøyen Atrium, an attractive workplace. It has all the important facilities gathered under one roof for a thriving office journey, from conference rooms to dining.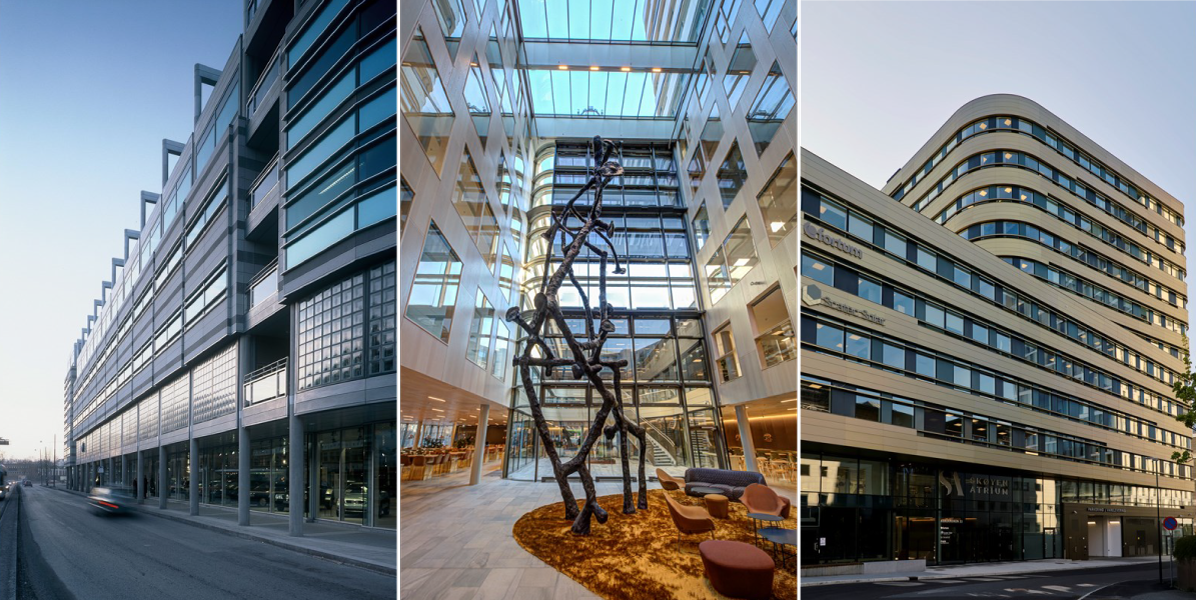 Skøyen Atrium is owned by Schage Eiendom AS.
Park Nordic is operating the 270 space indoor parking facility and we're proud to announce that Simplyture is the chosen supplier of an intelligent, customer friendly and seamless parking journey.
Simplyture's innovative free-flow solution is revolutionising the parking industry. We have masterfully curated a futuristic, cheaper and environmentally-friendly solution to the parking conundrum: by removing tickets and outdated hardware solutions, with this cloud-based ANPR camera solution customers merely have to park their cars upon entering the facility and enjoy their time at Skøyen Atrium without worrying about fines, unfair parking charges, congestion and slow entry/exit times – our smart system will calculate their pricing taking into account any pre-made reservations or parking contracts, and all the customer needs to do is pay for the parking session either at one of Simplyture's payment machines, or using EasyPark's mobile payment app. It's that simple!
We are extremely thankful to Skøyen Atrium for believing in our solution, and for also believing that their visitors deserve the best and easiest parking journey.
Visit Skøyen Atrium
Drammensveien 145-147
Oslo
Norway
For more information, visit Skøyen Atrium's webpage
If you are interested in learning more about Simplyture's seamless parking solution, contact us: